Sale 1

0888 703 166
Sale 2

0888 508 366

Hotline

(028) 3620 9501
Polycarbonates received their name because they are polymers containing carbonate groups (−O−(C=O)−O−). A balance of useful features, including temperature resistance, impact resistance and optical properties, positions polycarbonates between commodity plastics and engineering plastics.


Properties:
Polycarbonate is a durable material. Although it has high impact-resistance, it has low scratch-resistance. Therefore, a hard coating is applied to polycarbonate eyewearlenses and polycarbonate exterior automotive components. The characteristics of polycarbonate compare to those of polymethyl methacrylate (PMMA, acrylic), but polycarbonate is stronger and will hold up longer to extreme temperature. Polycarbonate is highly transparent to visible light, with better light transmission than many kinds of glass.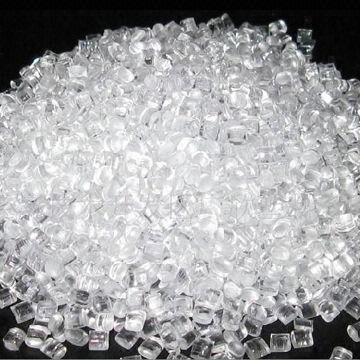 Applications
$1·         Being a good electrical insulator and having heat-resistant and flame-retardant properties, it is used in various products associated with electrical and telecommunications hardware.
$1·      Construction industry, e.g. for domelights, flat or curved glazing, and sound walls, which all use extruded flat solid or multiwall sheet, or corrugated sheet.
$1·      Being a versatile material with attractive processing and physical properties, has attracted myriad smaller applications. The use of injection molded drinking bottles, glasses and food containers is common, but the use of BPA in the manufacture of polycarbonate has stirred serious controversy