Sale 1

0888 703 166
Sale 2

0888 508 366

Hotline

(028) 3620 9501
Polyamide 66/PA66/Nylon 66 is one of the most popular engineering thermoplastics and is majorly used as a replacement to metal in various applications. Nylon 66 is synthesized by polycondensation of hexamethylenediamine and adipic acid (two monomers each containing 6 carbon atoms). Melting point of Polyamide 66 is 255°C.
Properties:
High strength and stiffness at high temperature. Good impact strength, even at low temperature. Very good flow for easy processing. Good abrasion and wear resistance. Excellent fuel and oil resistance. Good fatigue resistance. PA 6 has excellent surface appearance and better processability than PA66 (due to its very low viscosity). Good electrical insulating properties. High water absorption and water equilibrium content limits the usage. Low dimensional stability. Attacked by strong mineral acids and absorbs polar solvents. Proper drying before processing is needed.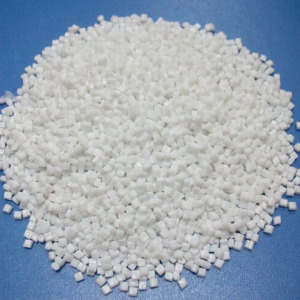 Applications:
It is used in fibers for textiles and carpets and molded parts. For textiles, fibers are sold under various brands, for example Nilit brands or the Cordura brand for luggage, but it is also used in airbags, apparel, and for carpet fibres under the Ultron brand. Nylon 66 lends itself well to make 3D structural objects, mostly by injection molding. It has broad use in auto applications; these include under the hood parts such as radiator end tanks, rocker covers, air intake manifolds, and oil pans, as well as numerous other structural parts such as hinges, and ball bearing cages. Other applications include electro-insulating elements, pipes, profiles, various machine parts, zip ties, conveyor belts, hoses, polymer framed weapons, and the outer layer of turnout blankets.  Nylon 66 is also a popular guitar nut material.